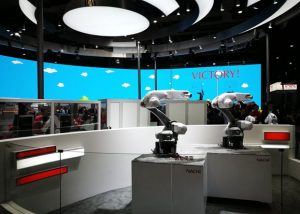 April 24, 2018 – Orange Business Services and Siemens have joined forces to drive the adoption of the Internet of Things (IoT) in the industrial sector with the goal of simplifying integration and promoting IoT innovation. The initial focus will be to develop solutions around asset tracking and asset monitoring, as well as to develop digitally enhanced products.
The partnership is intended help businesses connect their machines and physical infrastructure to the digital world, allowing them to translate the data they produce into business results. Analytics and digital services will help them increase productivity and efficiency across their business.
Orange Business Services brings its global cellular connectivity, consulting, system integration and application development skills to the partnership. The alliance is built around Siemens' MindSphere, the cloud-based open IoT operating system, and Datavenue, the Orange IoT and data analytics modular offering.
Orange Business Services will connect systems and objects via MindSphere. Customers have the option of pre-packaged offerings such as asset tracking, or customized solutions and applications. Orange Business Services will initially provide connectivity components from Datavenue, including cellular and Low Power Wide Area (LPWA) networks. Other Datavenue components will follow.
The partnership will initially focus on Europe, starting with solutions to be rolled out in Germany and Austria. To demonstrate the capabilities of this partnership, Orange Business Services and Siemens will be present on the MindSphere booth.